That Married Couple Productions, Inc. (TMCP) was formed in June 2010 to create music based visual media. The purpose for our production company is to explore independent musical/artists/culture national and international. In addition to our production company, we branched out to the podcast world. Our mission is to explore, re-ignite, educate and appreciate the music that came before us. Without the foundation and innovation of its original artists, the music as well as the foundation of sub-cultures would not exist.
T

HAT Married COUPLE PODCAST 
hosted by: lady elix and dr. vonrollalot
As you may have heard, MF DOOM went to go chill with the ancestors; we're still trying to process this as many of us are. We send our condolences to his family, friends, and folks who crossed paths with this amazing MC. This short episode was tough for us to do, but we wanted to celebrate his legacy in some way and express our appreciation for his art.
Thank you to the man with all the Herbs and Spices for a job well done. Fly on, brother, you came, you saw, and you conquered this stratosphere!
And don't forget- use "ALL CAPS" when you spell the man's name!!
TMCP
Click Image below to experience tmcp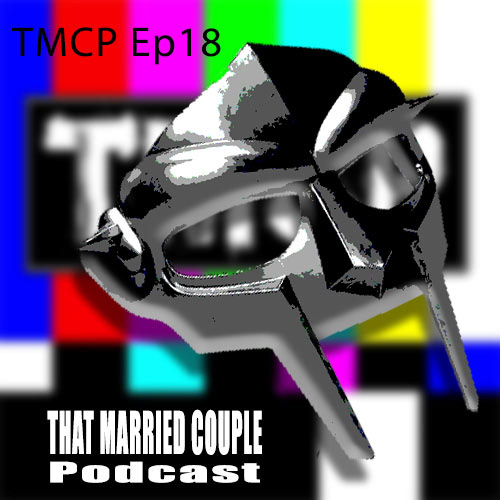 We're still not out of the woods from the year 2020. In the darkest days, we do our best to bring positive spirits through good music. The Beats & Convo crew, RecordConnect, Lady Elix, and Dr vonRollolat take over the airwaves with a 3 X 3 effect. In this episode, we feature 3 songs each from a classic album. Dr vonRollalot gives our listeners the salsa treatment from bandleader/percussionist Ray Barretto's 'Hard Hands,' Lady Elix pays homage to 'Bridges' classic '77 release by Gil Scott Heron & Brian Jackson. And last but not least, RecordConnect balances it all out with The Grouch's 'Don't Talk to Me.' This MC is hailed from Living Legends, an underground hip hop collective based in Los Angeles.
And before we kick off the show, we want to shout out one of our listeners, KellyKayla of District Gems in Washington, D.C. She's this episode winner, and as a fan of underground music, her song selection, 'Camera' by J*Davey.
Let's continue with resilience and renew energy,
Click on image below to experience beats and convo