That Married Couple Productions, Inc. (TMCP) was formed in June 2010 to create music based visual media. The purpose for our production company is to explore independent musical/artists/culture national and international. In addition to our production company, we branched out to the podcast world. Our mission is to explore, re-ignite, educate and appreciate the music that came before us. Without the foundation and innovation of its original artists, the music as well as the foundation of sub-cultures would not exist.
T

HAT Married COUPLE PODCAST 
hosted by: lady elix and dr. vonrollalot
Welcome to a special episode of TMCP where we interview as well as feature the music of THE Dubber.
Stick around to hear what he has been up to including a new album release and a summer tour!
Click Image below to experience tmcp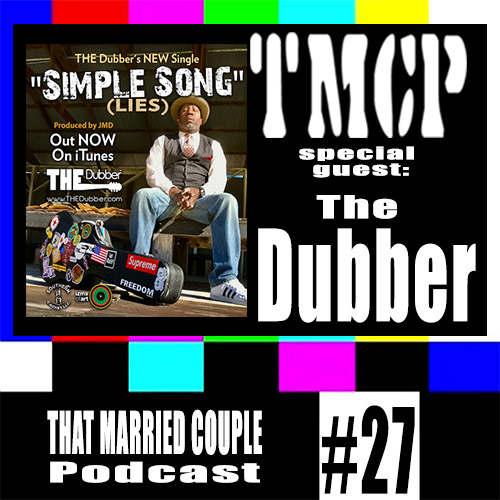 Click on image below to experience beats and convo